Home
Dettagli

Visite: 618
Changing the password in the cPanel is one of the easiest thing, probably even easiest than remembering the password as this one requires no remembering of the thing what so ever. So, let's check out a quick, simple and an easy guide on how you can change the password in the cPanel so that you can further more secure and strengthen your website from the threats and other hackers who would hack in to your website. It is always recommended to change the password after a certain period of time and also you need to keep in mind that always avoid setting up the password as your universal password as if its assigned so, then even if one account is tampered with then all the accounts will be tampered.
So, always set the password which is simple to remember but is hard to crack.
Steps to change the password in the cPanel:
1.    First you will need to Login to the cPanel and on the main screen itself you will find an option like to Change the password.
2.    Now, in the box which is located in the right side of the screen will prompt you to enter the Old Password, now just key in your old password in the space provided.
3.    So, in the box below which will prompting you to enter the password which will be basically the new password. Please note that the password which is entered should contain the uppercase, lowercase and also most importantly it should not contain the special characters and the symbols as it doesn't support the same,
4.    Just provide the password again so that it verifies the password in the above field.
Now, note that, you don't check the box for "Allow MySQL password change". This does not reset any passwords for your database users; rather, it keeps you able to login to phpMyAdmin and Fantastico De Luxe via cPanel. And then click on the change your password, also before you do so, it will prompt you to log back into the cPanel. Conclusion
Dettagli

Visite: 4936
Contacts
Maintenworks developer
Eng. Roberto Amadori
E-mail : Questo indirizzo email è protetto dagli spambots. È necessario abilitare JavaScript per vederlo.
Whatsapp contact n.: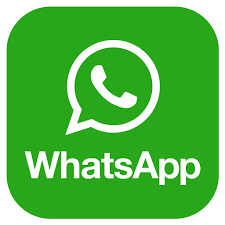 Dettagli

Visite: 4775
Maintenworks supports MICROSOFT CLICKONCE INSTALLATION.
The advantage of such technology is the automatic update to newest releases (Google Chrome uses same install method)
Download installer clicking the following button
Actually ITALIAN and ENGLISH languages are supported.
Soon SPANISH language will be added. Translation by my friend Engineer Carlos di Perna Arini (Uruguay)
In case of install issues please contact me directly to my whatsapp n.: