On the right part of asset panel is indicated the actual asset state and the weekly working days and the average working hours per day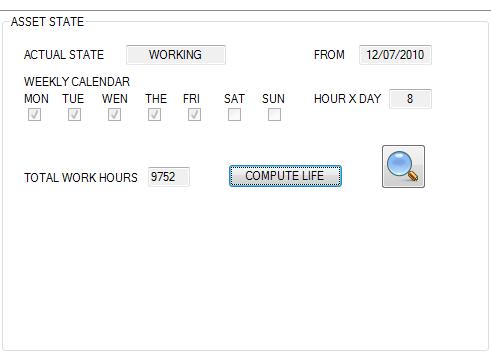 Clicking on the 'COMPUTE LIFE' button MW calculates the total work hours for the asset that depends
on the asset working states history that can be shown clicking the button on the right (lens icon).
Asset Total Work Hours calculation can be obviously performed only if user defines at least one working state for it.
Known bugs:
Actually italian terms are used to indicate asset state.
IN FUNZIONE means WORKING
FERMA means STOPPED.