Dettagli

Visite: 708
On the right part of asset panel is indicated the actual asset state and the weekly working days and the average working hours per day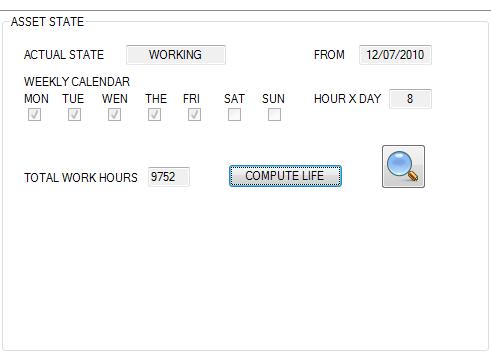 Clicking on the 'COMPUTE LIFE' button MW calculates the total work hours for the asset that depends
on the asset working states history that can be shown clicking the button on the right (lens icon).
Asset Total Work Hours calculation can be obviously performed only if user defines at least one working state for it.
Known bugs:
Actually italian terms are used to indicate asset state.
IN FUNZIONE means WORKING
FERMA means STOPPED.
Dettagli

Visite: 699
Right click on a division node to add a new asset.
User will be asked to give asset a name.
Left click an asset node to select it. A right arrow icon will identify it.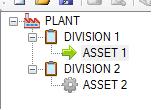 Selecting an asset node will show the relative asset panel on the right and it will be possible to insert asset info.
JOB / SERIAL NUMBER
CONSTRUCTION YEAR
SUPPLIER
DESCRIPTION OF ASSET
MANUFACTURER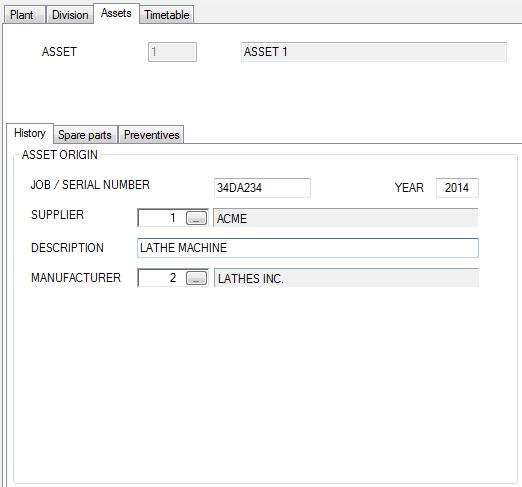 Dettagli

Visite: 814
After activation, it will be possible to add a new plant. As many as you need. No limitations.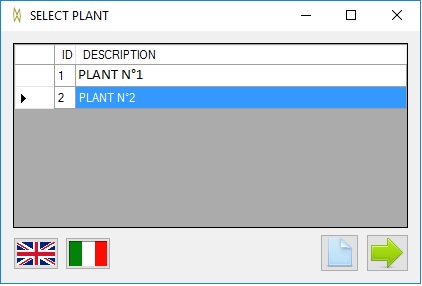 Press the blank page icon to add a new one and press the right arrow icon to open selected plant.
Dettagli

Visite: 791
Before adding assets, user must create a division where asset is installed.
Right click on PLANT node of assets tree and select new DIVISION.
Division intends to be an asset subgroup (i.e.: For Hospitals : DIVISION is a WARD ).

Give Division a Name and press ENTER to confirm.
It is possible to rename a Division right clicking on relative node and selecting option 'Rename Division'
Dettagli

Visite: 824
Send the serial code to Questo indirizzo email è protetto dagli spambots. È necessario abilitare JavaScript per vederlo. email address to receive your personal activation code. Code is necessary to avoid multiple installations. Every installation needs a Guaranteed LIFETIME free activation. 
From release 1.0.1.4 MaintenWorks will be autoactivated during first execution.
No need to ask for serials anymore.